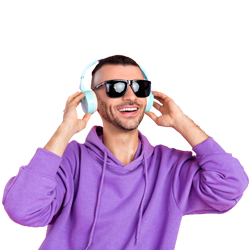 When WDEL-AM became Wilmington's first radio station in 1922, there was no Facebook, no Xfinity, no Sirius/XM, no Netflix, no podcasts, and no local TV stations. Consequently, it was pretty easy for radio to become the number one reach medium among local consumers.
Over the past 99 years, Wilmington business owners have come to depend on the mammoth reach of radio among local shoppers to successfully market the goods and services they sell. Advertising on Wilmington radio has helped Delaware companies to survive and thrive during world wars, natural disasters, recessions, depressions, and even a pandemic.
Heading into 2022, local consumers have more media choices than ever before. But, despite the overabundance of social media, video streaming, audio streaming, cable, and other technological marvels, Wilmington radio is still the most used advertising medium.